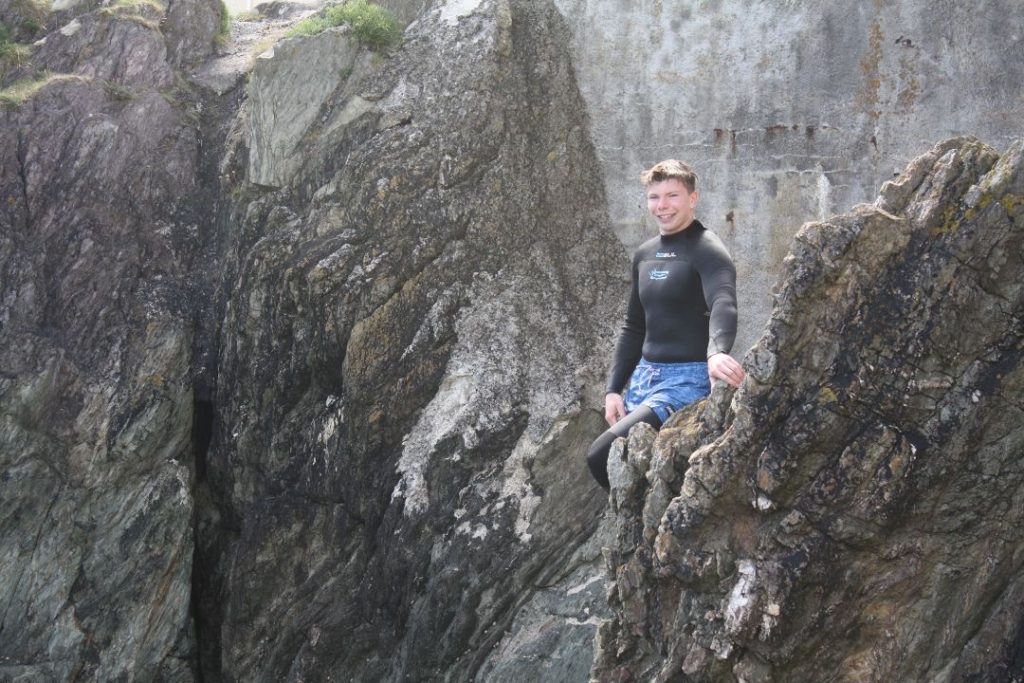 Oscar Nelson Hugh Montgomery
Oscar, known as Monty was aptly named a 'Dangerous Dreamer'. He was a big presence, who in his 17 years lived big, filled with adventures, learning and experiences. He was strong willed and knew what he wanted out of life from an early age.
At 8 years old he took to rugby like a natural, he was always into fitness and he worked hard to keep himself at the peak of his fitness and strength. Whilst Rugby remained a major activity he was also a keen skier, sailor, mountain walker, scuba diver, outdoors-man, tracker and spear fisher. Of course none of these hobbies he took lightly, everything he did he aimed to be the best he could possibly be.
At aged 4 he put on his first diving mask and immediately fell in love with the underwater world. From then on he became determined to become a marine biologist, excelling in science and geography in preparation for this achievement.
He spent as much time as possible snorkelling and free diving, he practiced and trained breath holding over the years and got to the point where he could dive to great depths holding his breath for over 2 minutes. Of course he wanted to beat this record and ultimately his determination is what has created this charity today.
He disappeared whilst free diving at Church Ope Cove, Dorset, on May 27th 2020. On the 17th June 2020 he was finally found.
Whilst Oscar is no longer with us we want to use this opportunity to achieve change in the areas he was passionate about, creating a lasting legacy in his memory, which hopefully can achieve some of things he was destined to achieve himself.
The Oscar Montgomery Environmental Foundation OMEF was born on the 13th July 2020 just 2 days after his funeral, with the ambition of supporting environmental projects all over the world and creating change.